People say credit repair companies are "a dime a dozen", this statement is true. The saying a "dime a dozen" can be applied to any profession. 
A "Dime a Dozen" Professional?
What would differentiate an expert over a "dime a dozen" professional? The answer is simple, you can go to any professional but what would differentiate an expert over a "dime a dozen" company would be the expert would solve your problem and correct it properly, unlike a "dime a dozen" professional who says they can fix the problem, however, they cannot.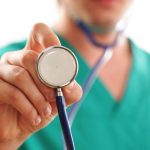 For example: A man had gastro issues, he trusted his first doctor, but he did not prescribe him the correct medicine or treatment, he went to two other doctors and it was the same routine like the previous doctor, incorrect treatments and medicine. He finally went to the fourth doctor; this doctor was an expert Gastroenterologist because he solved the patient's problem within the first couple doctor's visits and prescribed him the correct medication.
This was a simple summary of the difference between an expert and a "dime a dozen" professional who can fix the problem for their patient or client. Now, it is your turn to call the "expert" who customizes credit repair solutions for her clients, the disputes are manually hands on and are not computer generated like the typical credit repair companies that you shop for online. The consultations are absolutely free and thorough. If your credit was misdiagnosed with another credit restoration company that you enrolled with, this company will provide you or anyone a discount that had a failed credit restoration process with another credit repair company.
For more information on how we can help you with business credit restoration and personal credit restoration in Naples FL and Marco Island, FL please fill out the online contact form about your concerns or give us a call at 855.477-9007. Read what our valued clients have to say about First Pro Capital and Credit Consulting Professionals on our Testimonials page.